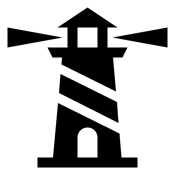 Invested in Your Success
The Ed-tech Leadership Collective's executive coaching provides ongoing guidance and support focused on your professional and personal development. Your executive coach develops deep knowledge of your business, and of you as an individual, and becomes actively invested in supporting your growth and success.
Program Structure

Leadership Growth Plan

You will work with your executive coach to establish a Leadership Growth Plan with metrics-based goals. This annual plan is developed in alignment with your company's strategic priorities and focuses on business objectives as well as personal leadership objectives.

Coaching Sessions

You will meet with your executive coach via video-conference twice per month for 60 minutes. Discussions will focus on progress towards your Leadership Growth Plan, emerging challenges and obstacles, as well as reflection on your interpersonal interactions in the business. Your executive coach will also meet with your manager via video-conference on a quarterly basis to gather feedback and ensure proper alignment with company and individual goals.

Mentoring and Guidance

Your executive coach makes a long-term investment in you, getting to know your company, your professional goals and your individual goals. With a clearly articulated Leadership Growth Plan, your executive coach will provide perspective as well as candid, critical feedback in a safe space. You will be held accountable for accomplishing your stated goals, and will receive the necessary support to strategize and problem-solve along the way.
Skills Developed

Executive coaching clients benefit from ongoing, practical application of crucial leadership skills:

Developing a metrics-based, strategic plan aligned with company priorities

Situational analysis and problem-definition

Delegation and empowering team members

Maintaining accountability for measuring and accomplishing goals; advocating for resources and taking action

Communicating effectively (listening, speaking, writing and non-verbal)

Accepting constructive criticism, embracing different perspectives and incorporating critical feedback productively

Building highly effective teams

Reducing silos through effective cross-functional leadership
Who would benefit from Executive Coaching?

Executive coaching is for company leaders and high-potential employees who are committed to improving their ability to lead and manage strategically as well as execute tactically in the day-to-day. Each leader's growth plan will be structured to support their individual development based on their role and career stage. Executive coaching is appropriate for:

C-level executives

Department heads (VPs and Senior Directors)

Functional leaders within major departments (Directors and Senior Managers)

Emerging leaders and high-potential employees