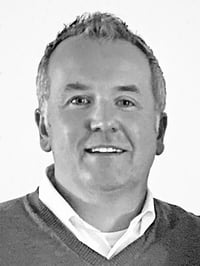 Leadership with "Lived experience" in Ed-tech
The Ed-tech Leadership Collective was founded by Collin Earnst, a twenty-year ed-tech industry executive, with experience in public, private and PE-backed organizations.
Collin is a leader with extensive cross-functional experience having served as a CEO and in C-level roles responsible for Revenue, Operations and Human Resources. He has held leadership roles at growth-stage companies including Lexia, LearnWell, BookNook, as well as corporate leadership roles at Houghton Mifflin Harcourt.
Throughout his career, Collin has cultivated executive-level talent and emerging leaders by mentoring or directly managing more than 50 VPs, Directors and Managers through their career paths. In addition, he is a skilled facilitator and brings formal experience leading corporate strategic planning and management processes.