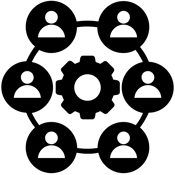 Colleagues Invested in Each Other
The Ed-tech Leadership Collective's professional peer groups are designed specifically for high-potential employees at key points in their career. The rigorous meeting structure and deep K–12 expertise of our members foster an ongoing environment that empowers professional breakthroughs and supports company success.
Senior Leaders Forum
Vice Presidents and Senior Directors
This cross-functional group is designed to help department heads develop the operating skills necessary to reach the C-suite.
Functional Leaders Forum
Directors and Senior Managers
This group is designed to help middle-managers develop the broad functional skills necessary to serve as department head.
One-to-One Coaching
The peer group facilitator serves as an executive coach who works with each member to establish their Leadership Growth Plan — a comprehensive document focusing on business objectives, personal leadership objectives, and company priorities. Coaching details:
Develop Leadership Growth Plan and scorecard
10 meetings per year
Meeting length is 1 hour
Meeting Preparation
Prior to every meeting, members have a one-on-one session with their group facilitator where they'll analyze progress on the Leadership Growth Plan and prepare a business case presentation to address a roadblock or critical decision they're facing.
This ensures that each member arrives at the upcoming group meeting well prepared and ready to foster a focused, high-value experience.
Meeting Structure
Each meeting begins with brief scorecard updates, followed by several business case discussions in which members present on a key challenge they're facing and receive feedback and recommendations from the group.
5-7 members per group
Meetings occur via video conference
10 meetings per year
Meeting length ~ 3.5 hours


Peer Group Dynamic
Peer group members actively participate in a structured format where they provide each other with fresh perspective as well as candid, critical feedback in a safe space. Members are held accountable for accomplishing their stated goals and receive the necessary support to strategize and problem-solve along the way. This rigorous approach allows members to:
Deepen their business knowledge

Flex their analytical and problem-solving skills

Help their peers solve mission-critical challenges



Emerging Leaders Forum
First-time Managers
This cross-functional group is designed specifically to help first-time managers develop their fundamental leadership skills as they make the transition from individual contributor to people-manager.
Forum discussions focus on challenges and questions that members encounter month-to-month, as well as specific skills-based discussions led by the group facilitator. Members learn from their peers' challenges and receive perspective and critical feedback on their own development.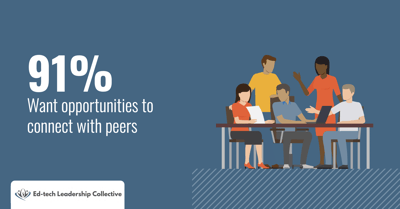 Program Details:
10-12 members per group
Meetings occur via video conference
10 meetings per year
Meeting length ~ 2 hours
Quarterly one-to-one coaching sessions