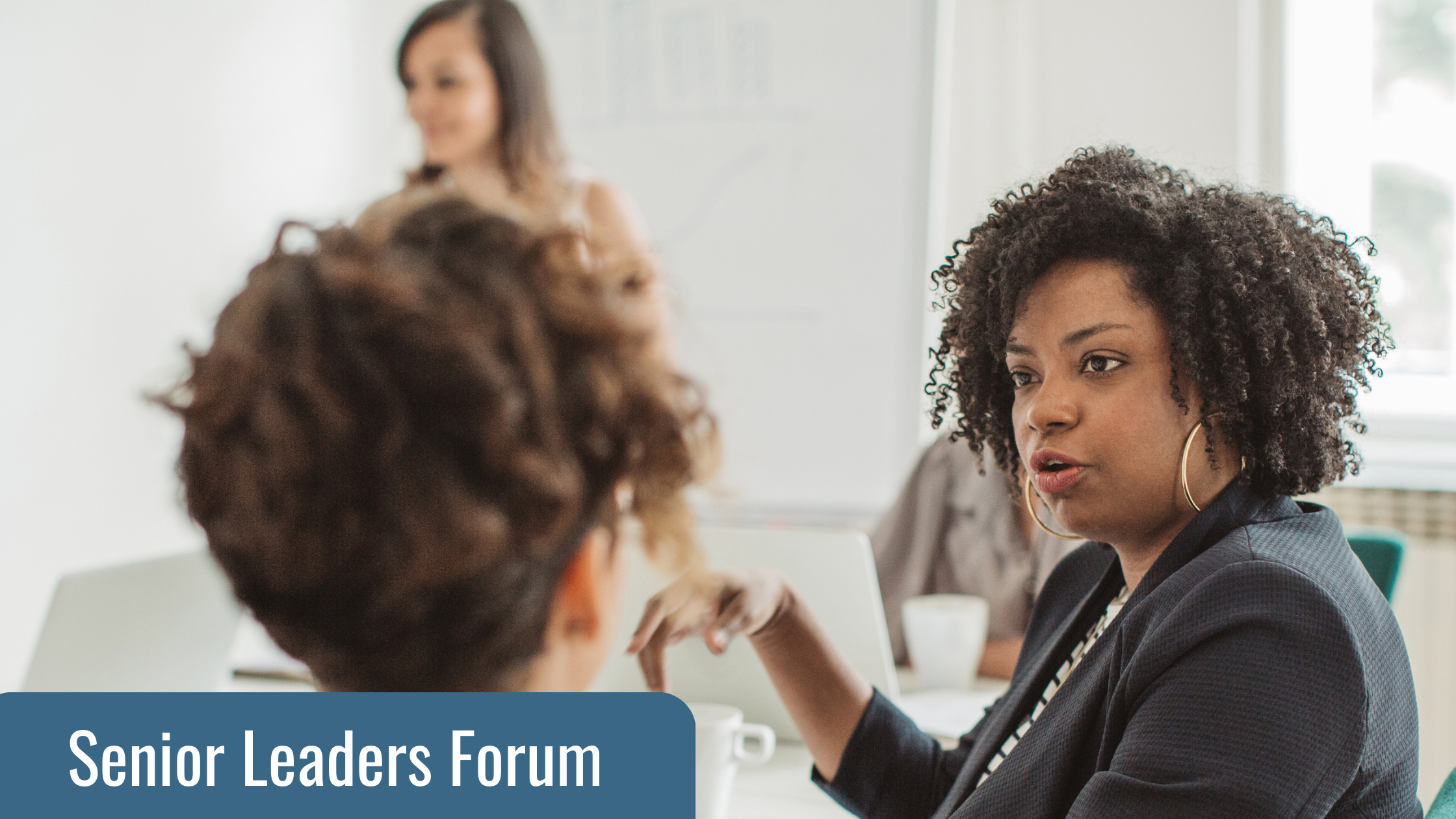 About the Group
The Senior Leaders Forum is a cross-functional group designed to help leaders develop the skills necessary to succeed in the C-suite. Members are the senior-most person in their department, and typically have C-level or VP-level titles. Members of the group will improve their ability to:
Anticipate obstacles

Solve problems

Break down departmental silos

Become more self-sufficient
The group structure provides leaders the opportunity to hone their operating skills by working with leaders in other functional areas, similar to an executive team. Therefore membership is limited to no more than two individuals from each functional area (e.g. Sales, Marketing, Customer Success, Curriculum, Product, Operations and Finance).
One-to-One Coaching
The peer group facilitator serves as an executive coach who works with each member to establish their Leadership Growth Plan — a comprehensive document focusing on business objectives, personal leadership objectives, and company priorities. Coaching sessions occur 10 times per year. In addition, the peer group facilitator meets with each member's manager on a quarterly basis.
Meeting Preparation
Prior to every meeting, members have a one-on-one session with their group facilitator where they'll analyze progress on the Leadership Growth Plan and prepare a business case presentation to address a roadblock or critical decision they're facing.
This ensures that each member arrives at the upcoming group meeting well prepared and ready to foster a focused, high-value experience.
Meeting Structure
Each meeting begins with brief scorecard updates, followed by several business case discussions in which members present on a key challenge they're facing and receive feedback and recommendations from the group.
5-7 members per group
Meetings occur via videoconference
10 meetings per year
Meeting length ~ 3.5 hours
Peer Group Dynamic
Peer group members actively participate in a structured format where they provide each other with fresh perspective as well as candid, critical feedback in a safe space. Members are held accountable for accomplishing their stated goals and receive the necessary support to strategize and problem-solve along the way. This rigorous approach allows members to:
Deepen their business knowledge

Flex their analytical and problem-solving skills

Help their peers solve mission-critical challenges